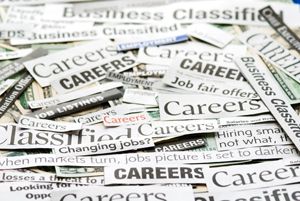 Voices of Hope is proud of our staff members and their passion for helping victims of domestic violence and sexual assault. When hiring new employees,we do not discriminate on the basis of race, color, national origin, religion, sex, disability,age, sexual orientation or gender identity. 
GENERAL RESPONSIBILITIES: To provide parents and youth, who are victims and witnesses of domestic violence, with critical intervention strategies to increase safety and keep them together.

1. Direct Service Provision
a. Provide direct individual advocacy/crisis counseling to parents
b. Provide direct individual advocacy/crisis counseling to adolescents age thirteen and older.
c. Co-facilitate the educational DV101 group
d. Participate in community response teams on behalf of families involved in the child welfare system due to domestic violence, including juvenile court.
e. Provide safety planning and information about juvenile court and child welfare systems
f. Assess the need for additional services and make appropriate referrals including shelter, legal assistance, financial assistance, and counseling.
g. Back-up for crisis line and In house shifts.

2. Stats/Administrative Documentation
a. Complete appropriate paperwork for each client.
b. Assist in agency data collection and compilation of monthly statistics.

3. Agency Citizenship
a. Attend staff and case meetings
b. Perform other duties as assigned.
c. Acknowledge and abide by the rules of confidentiality, policies and procedures of VOH.

ACCOUNTABILITY: This position reports to the Children/Youth Services Coordinator

QUALIFICATION: The ideal candidate will have a working knowledge of child development, at least one-year experience working with domestic violence advocacy, knowledge of child welfare and juvenile court systems and a bachelor's degree or higher.

TO APPLY: Submit a cover letter, resume, and three references to: Voices of Hope, 2545 N St., Lincoln, NE 68510. ATTN: Parent/Child Advocate Selection Committee. Applications will be reviewed on March 26, 2021. Position will be opened until filled.