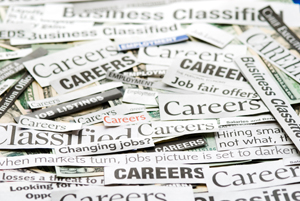 Voices of Hope is proud of our staff members and their passion for helping victims of domestic violence and sexual assault. When hiring new employees,we do not discriminate on the basis of race, color, national origin, religion, sex, disability,age, sexual orientation or gender identity. 
Voices of Hope currently has the following job opening: Part-time Child Care Assistant
Click on the job title below for a complete job description.
To apply for this position, send a letter of interest, resume, and 3 references to Search Chair, Voices of Hope, 2545 "N" Street, Lincoln, NE 68510. Applications will be accepted until the position is filled. 
Please watch this site for future position openings. 
This position is open to those who enjoy working with children ages 6 months to 12 years. The Child Care Assistant will supervise children while providing emotional and physical safety to all children in our childcare room. This individual is also responsible for documentation of attendance, reporting concerns to parents and staff, and maintaining confidentiality. The hours for this position are Tuesday evenings from 5:15-7:15pm and Wednesday evenings from 4-7:15pm. Occasional hours will be available on Monday and Thursday afternoons.
Qualifications: Must be at least 19 years of age. Must have a valid driver's license and current insurance. Childcare Experience and/or Early Childhood Education is preferred. CPR/First Aide Certification is also preferred.
If you qualify and are interested in applying, submit a cover letter, resume and contact information for three references to: Voices of Hope Child Care Position; 2545 N St., Lincoln, NE 68510. Review of applications will begin immediately and remain open until the position is filled.