You are visiting our page because you are interested in getting involved!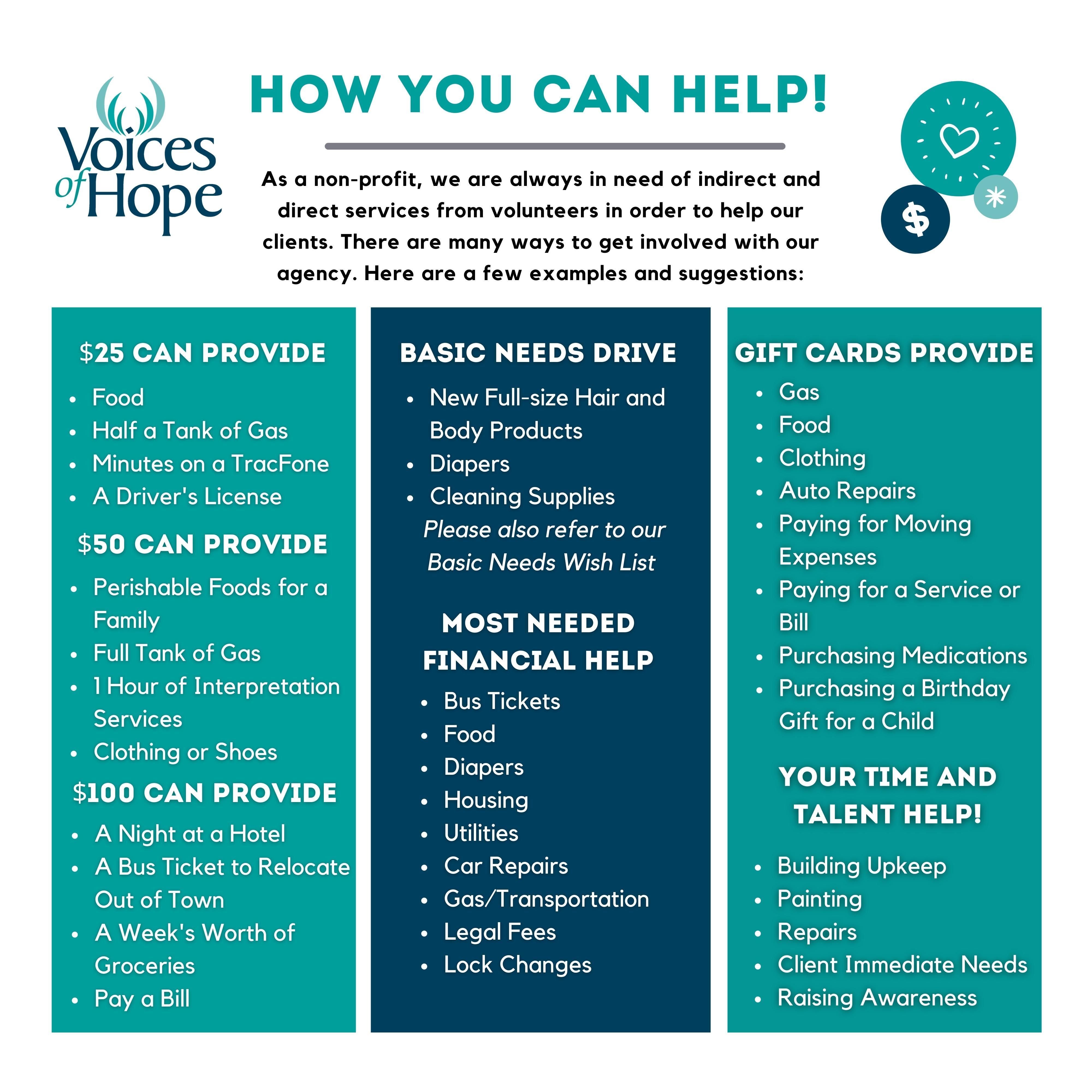 Volunteer Opportunities
We love our volunteers!
What does it mean to be a volunteer at Voices of Hope?
Being a volunteer for Voices of Hope gives you the opportunity to give back to our community and make a difference. Volunteers are integral to our agency's ability to fulfill our mission.
As a local non-profit, we operate 24-hours, 7 days a week.  Which is why our volunteers are so important to us!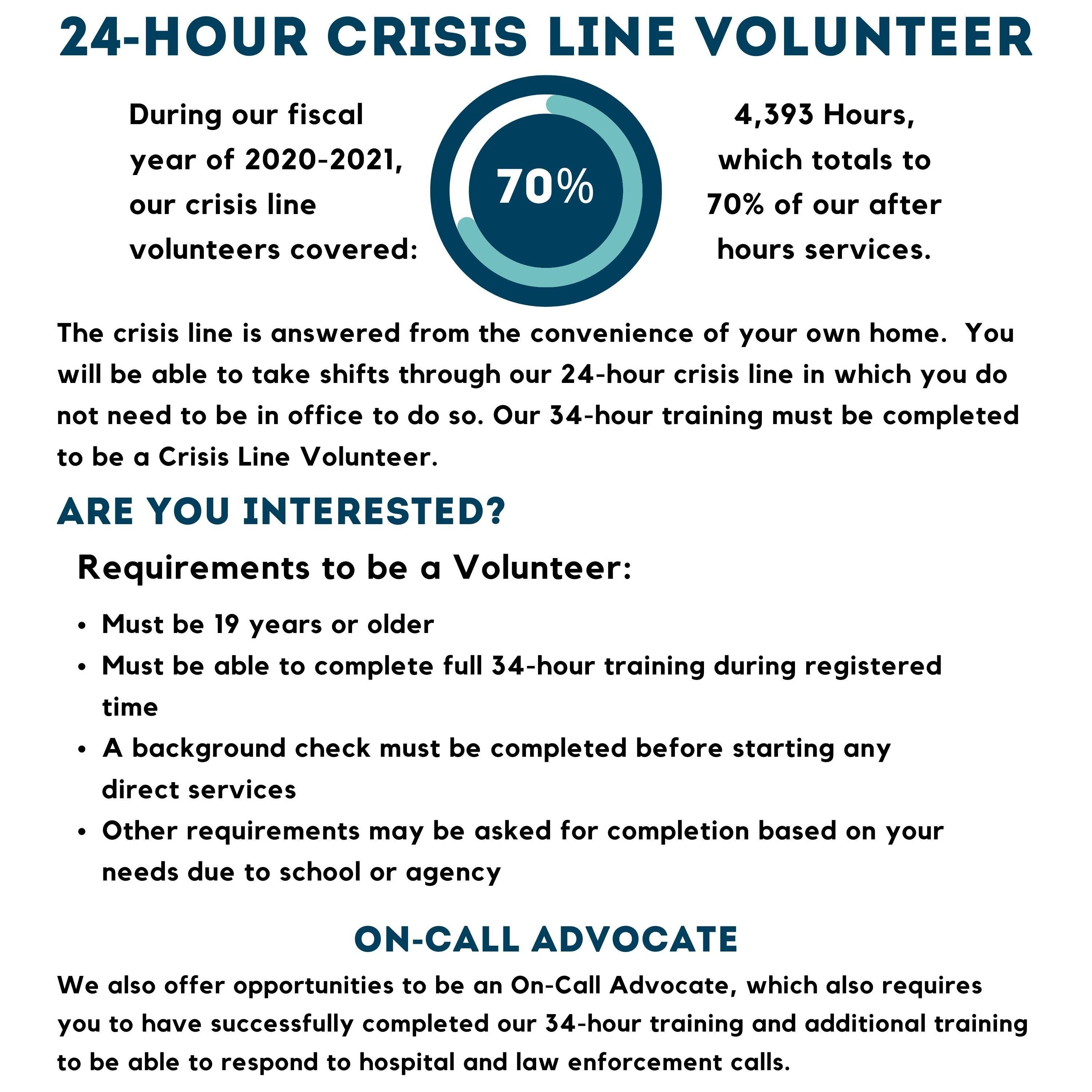 2022 Volunteer Trainings
Voices of Hope- Volunteer Training

August 23rd-September 20th
5 Weeks Tuesdays & Thursdays from 6pm-10pm
Voices of Hope- Volunteer Training
5 Days Total, Tuesdays & Thursdays 6PM to 10:00PM